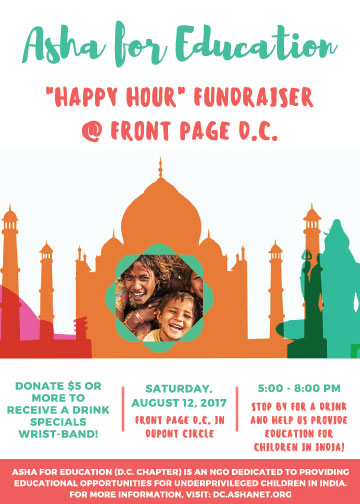 ---
Dinner to celebrate Holi at Lemon Cuisine in Washington, DC!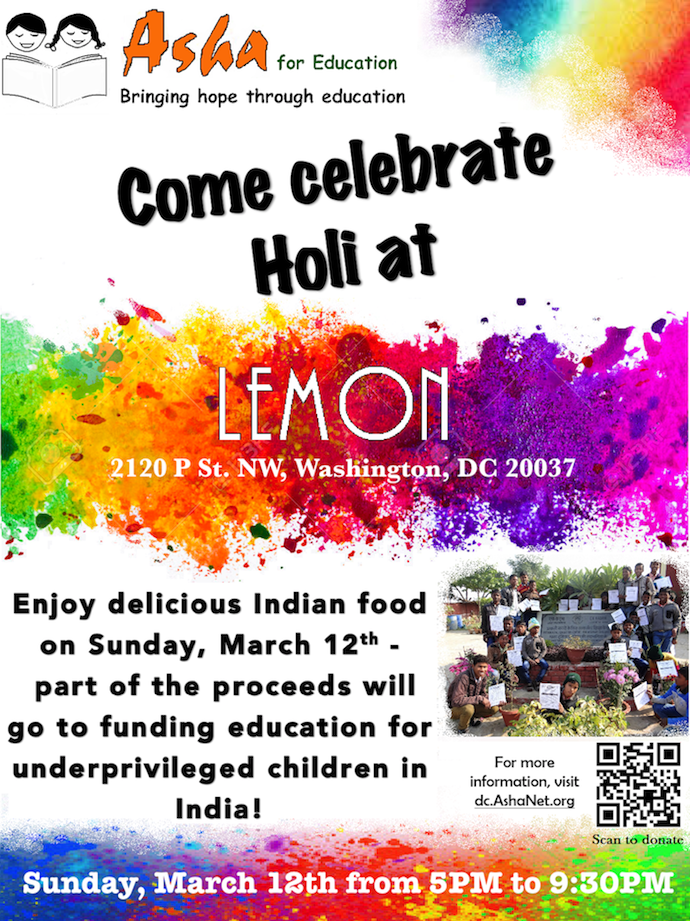 The Restaurant  2120 P St NW Washington, DC 20037, (202) 785-0007  Direction
Lemon Cuisine has graciously agreed to partner with us in our mission to improve educational opportunities for underprivileged children in India. On Sunday, March 12th from 5pm to 9:30pm, part of the proceeds from your meal will be donated to the projects we support in India! Just tell the restaurant when you enter that you are there to support Asha for Education, and then enjoy an authentic Indian meal prepared by Lemon Cuisine. Hope to see you there!
---
http://www.marinemarathon.com/events/historic-half/event-info/schedule/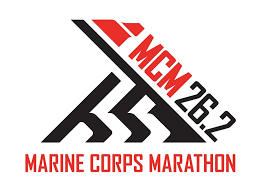 May 19-21, 2017
—————————————————————————————————-
http://www.mc-coop.org/alexandria_running_festival.aspx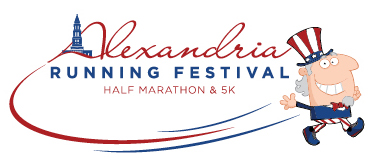 Sunday, May 28th, 2017
—————————————————————————————————-
http://www.mc-coop.org/revenge_of_the_penguins.aspx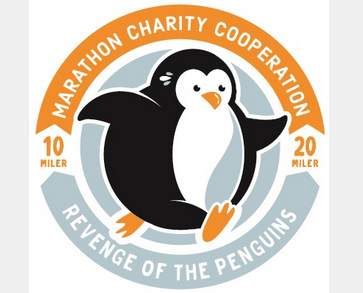 10-Miler and 20-Miler
C&O Canal Towpath
Sunday, September 17, 2017 @ 8:00 AM
—————————————————————————————————-

Oct. 21, 2017
---
http://www.mc-coop.org/alexandria_running_festival.aspx

Sunday, May 29th, 2016
<div style="text-align: center