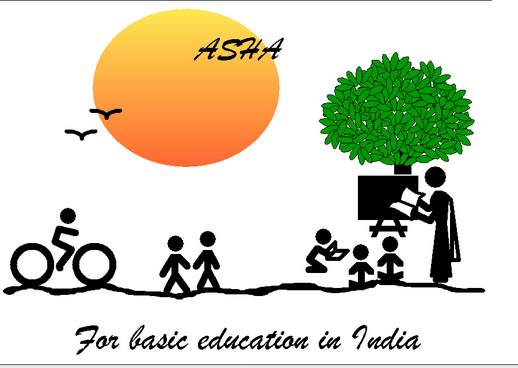 āśā is a Sanskrit word. It means hope.
Asha for Education was born out of hope when, in 1991, a group of students at the University of California in Berkeley, got together. These students began to think about ways in which they could play a role in the development of India, the country of their origin. These young people shared the belief that education is a critical requisite and an effective catalyst for social and economic change in India. Basic education became the agenda for the action group that emerged from this gathering. The group was named Asha to represent the hope that had brought these individuals together and the hope that they aimed to bring into the lives of children in India.
Asha for Education has grown from those humble beginnings to a large internationally-recognized non-profit organization with more than 65 chapters around the world. All of these chapters are run entirely by volunteers. Sometimes, some chapters go dormant as core volunteers move away, but then as new volunteers step in, the chapter gets revived with new energy and purpose.
Asha DC is one such chapter. As we put together our efforts to not just revive the Asha DC chapter, but to make it thrive again, we invite you to join our efforts. Get involved! Volunteer with us! Run with us! Donate to educate underprivileged children in India!
Become a part of something good, something greater than one person; be a part of Asha DC.